Whores: Psycho Las Vegas Preview
Originating in the ATL in 2010, Whores' inclusion in Psycho Las Vegas 2022 is a long time in the waiting. The trio are not as devoted to metal as most of Psycho's crowd — they're proud of their punk-rock bonafides — but they'll fit in quite nicely.
Fans of Red Fang and Torche owe it to themselves to earmark Whores' Psycho set, as should gray-haired attendees who grew up listening to Touch and Go bands like The Jesus Lizard and Big Black. (The nerdiest of music nerds might recall Big Black's 1987 B-side cover of Cheap Trick's "He's a Whore.")
Also like those bands, Whores frontman Christian Lembach has a wry sense of humor and a penchant for teasing crowds with sarcastic remarks. Get a taste of it here:
The rambunctious band kicks off its latest road stint with a smattering of dates in Australia — which they're playing for the first time — that start on Thursday. Whores will hit the finishing line at Psycho Las Vegas 2022 on August 19 (Friday). In tow will be drummer Douglas Jennings Barrett, who is a member of Rifflord. (Check out yesterday's feature on that band, which is another must-see at Psycho. Barrett might need some cheering on, what with him performing three sets at the festival.
Last Thursday, The Bad Penny touched base with Lembach to discuss the band's forthcoming new album, War; their upcoming shows in Australia and — duh — all things Psycho. The conversation is below. As Steve Brule would say …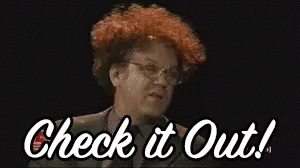 This is your first time playing Psycho. Have you wanted to be part of the festival for a long time now?
CHRISTIAN LEMBACH: Yeah. We tried to work it out a couple of different times, and it didn't work out for a couple of different reasons. This time, it aligned.
We get back here [from Australia ]on the 15th or 16th, and then we fly to Vegas on the 18th and play the next day. So we'll be cutting it close — but it will happen.
Hope you don't get too jetlagged.
LEMBACH: Oh, we will be for sure, but that's OK.
Do you find that the chemistry is strong enough between you guys at this point that you can handle challenges like exhaustion?
LEMBACH: Yeah. I think the mark of whether you consider yourself a professional or not is whether or not you can flip the switch regardless of the circumstances.
I like that. Do you have a similar perspective to songwriting?
LEMBACH: That's a little harder. The music part is difficult, because I play guitar every day. As corny as it sounds, I really try to come from the heart, and that stuff can be difficult to do emotionally. And then being your own worst critic is difficult too.
Our friend Ryan [Boesch], who's engineered our last few records and coproduced as well … we work with him because he won't let me put in a crummy take. If it's not good, he's like, "It's gonna be good, it's gonna be good." Without him, I don't know if I'd ever be done writing any of the songs.
So, you just released a new song, "Imposter Syndrome," in early March. Is it fair to assume you'll be playing that during your upcoming shows?
LEMBACH: Yeah, we probably will. We haven't talked about a set yet, but we're practicing tonight, and that's one of the things we're planning to go over.
Do you think you'll wedge any other songs from War into your set list now, or will you hold off on that?
LEMBACH: We're waiting till that record comes out before we really hit people over the head with it. I hate it when you go see a band, and half of what they play are songs you've never heard of before. It might be gratifying for the band, but I always try to think in terms of what would be gratifying for both the band and the people coming to see the band.
The reason we're able to do it, and do it a lot, is because people are coming to see us. So you kinda need to respect their wants too, and not just do whatever you want and say, "Take it or leave it." Philosophically, I'd like to be that way as an "artist," but the truth of it is, the people who support your band are the ones who are making it possible. So you do a disservice to them if you don't think about what they want.
Are there any songs you don't like revisiting but feel obligated to because of the fan appreciation of them?
LEMBACH: No, it actually worked in the converse of that. We had a lot of songs that we sort of suspected people wanted us to play but didn't for a couple of years. Recently, we put those songs in the set because we look at the stuff that people routinely ask for or the songs that are doing the best on streaming services. So we reoriented our set to reflect that, instead of doing them upfront and getting sick of them. Like, we didn't do the song that we made the video for on our last record, and we're doing that now. And we're doing a couple of other songs people asked for but we didn't play them. We weren't being obstinate; they just weren't in our set, so we didn't play them.
Prior to the pandemic, we had done a ton of dates and really wanted to shake up our setlist. So we've moved it around and put a bunch of songs in there that people had been asking for, for a while but we just hadn't played regularly.
Do you feel comfortable specifying which songs those were?
LEMBACH: Oh, sure. They're "[I See You Are Also Wearing a Black] T-Shirt" [from 2016's Gold] which Whitey [McConnaughy] did the video for, and then from [2013's] Clean, both "Baby Bird" and "Cougars, Not Kittens." Those songs, people ask for all the time. So now they're in the set, in addition to the other ones we're playing.
Do you know the details yet about your Psycho performance — how long you'll be able to play, what time of day, indoors or outdoors, etc.?
LEMBACH: I think it's an hour. We're on the Red Tails Stage, which is right on the casino floor, as you walk into the casino. I've heard it's a cool spot. But we're not playing until 1 in the morning or something. They said, "You're headlining on that stage!" And it's like, "Eh, we're playing last on that stage." [Laughs.]
In Europe, it's a different thing. The headliners play closer to 9 o'clock, and then they'll have two or three bands after that.
It's OK, though. I don't care. I think people respond to our band better after they've had a couple of drinks. I think it'll be fun.
It sounds like you wanted to be part of the festival anyway, so …
LEMBACH: … Yeah, we wanted to for a long time.
Do you recall when you first heard about it, and can you tell me what appeals the most to you about Psycho?
LEMBACH: I'm sure I heard about it because I saw a lot of our friends' bands and contemporaries posting about how they were playing it. And then you look at the lineups and see that you like so many of the bands. It's not super-diverse, but it's not, like, just black-metal bands or just doom bands or whatever. They've become particularly more diverse now. They have some hip-hop in the lineup this year, which is something I really like.
We've done a lot of rock European and American festivals — Chicago Open Air, Aftershock, Heavy Montréal, Desertfest in Europe, Roadburn and some of the smaller ones too. But for scheduling reasons, we were never able to work this one out. It kinda came together. A personal friend of ours who also runs a venue is sort of connected with the festival, and they put in a good word for us. So the festival got in touch with us, made a very reasonable offer, and we worked it out.
What bands are you most excited to see perform there?
LEMBACH: Well, our drummer [Barrett], his other band, Rifflord, is playing the pool party [on the Thursday before the festival officially gets under way]. We're going to try to get there to catch their set, but they're playing at like noon on Thursday. So that's kind of a bummer. But we are going to the pool party, so we can see Eyehategod. They're one of my favorite bands ever. We're only going to be there for Thursday and Friday, so there's going to be a lot of bands there that I'd like to see but won't be able to.
For the most part, on show days, I don't want to hang out too much. I want to warm up my vocals, not spend a lot of time talking, because that really messes your voice up when you're trying to sing. I would love to see Trail of Dead, I like them a whole lot. I'd like to see Show Me the Body. Indian, my friend Will [Lindsay, vocalist/guitarist] is in that band. I've seen High on Fire before, and they're awesome. Our sound guy is actually doing sound for them. But we won't be able to see them.
We can't stay for the whole weekend, because we can't pay for hotel rooms and just can't afford it, honestly. As corny as it is to talk about money, we just can't afford to be there for the whole week.
Have Whores ever had to press pause on recording or touring because of Doug's Rifflord commitments?
LEMBACH: No, not really. Doug actually lives with me here in Atlanta, so not at all. So far it's been pretty easy to do, with a little bit of planning.
Given how seriously you prepare for your performances, is it challenging in a place like Las Vegas to not give into temptation while you're there?
LEMBACH: Not really. I don't even drink, let alone smoke or take drugs or anything. My bandmates will have a beer or whatever, but they're not wild people. So it's not an issue at all for me.
Are there any aspects of Vegas that you enjoy?
LEMBACH: Well, we've played there twice on tour. It's its own thing, that's for sure. What I do like about it is that there's no other place like it.
Even though you don't party, do you have any salacious stories from either of the two times you've gone?
LEMBACH: [Laughs.] Well, yeah, both times were weird, honestly. We had good crowds, good shows. The first time we played there, we didn't have a sound guy, because we couldn't afford to have one with us at the time. So the house guy was really gruff and over it — but by the end of our set, he wanted to be our best friend, and we were, like, "Too late! You should've been nice to us when we got here!"
And the second time, we played at this venue that's no longer there. I had kinda been warned about this place by Vegas locals who said, "Hey, those people aren't the greatest …" They had two stages; we thought we were going to play on one, but they put us on the other at the last minute. Then, as we started to check our sound, they said, "No, no, that's way too loud." And we were just like, "Look, dude, we've done this literally a thousand times."
We always say, "You can add to what we're doing or leave it alone. Those are your two options. You don't get to alter what we're doing." So we kinda got into it with them. And people were really wasted … this one person was losing their mind and, between every song, was trying to have a conversation with us as if there wasn't a room of people there. I kept going, "Shut up!" And eventually this person started crying, and I had to apologize. It was a whole thing.
Usually those people get the boot!
LEMBACH: Not in Las Vegas, man. That's a drinking town.
How are you doing healthwise?
LEMBACH: All of us are COVID-free. Two of us got sick on the last tour, and we had to cancel some shows, but everybody's good now.
As a band from Atlanta, and given the blistering heat waves across the country, what's the hottest show you've ever played?
LEMBACH: We've played so many. But the one that immediately springs to mind is: We were in Europe with Red Fang, and we were in Léon, France — and there are very few places over there that have fans, let alone a/c. The indoor temperature of the venue was 114 degrees. Bryan Giles, one of the guitarists in Red Fang, actually threw up during their set. It was that hot. It was the only time I've ever worn shorts during a set. And because there was so much condensation on the floor, people were falling down and eating shit. It was inhuman. After the show, I went outside and found a spigot with a hose, and I just doused my head. It was brutal, dude.
Do you have to cut your sets short in situations like that?
LEMBACH: No, we don't do that. We also had a couple shows on this last tour in June that were just brutal, to the point that I broke down, went to Home Depot and bought a fan. It's fancy and cost $89. Now, when we do U.S. tours, that fan is always coming with me.
I can't believe I'm going to say this, but it must feel good that, wherever you're on tour, you always have your biggest fan.
LEMBACH: AH-haha.
This interview was edited for clarity and length.
Go here for Whores' latest tour itinerary.
—
Psycho Las Vegas runs from August 19-21, with a kickoff pool party happening Thursday, August 18. Get your tickets here.
For other Psycho Las Vegas 2022 features, check out The Bad Penny's new profiles with:
• Jason Shi, frontman for North Carolina psychedelic stoner-punks ASG
• Sidecar Tommy, co-founder and drummer for electronica/world-music/dubstep act Beats Antique
• Alky Dude, guitarist for Polish stoner-rock band Belzebong
• Brother Bill, frontman for British psychedelic-rock ensemble Church of the Cosmic Skull
• Jarvis Leatherby, manager/bassist for power-metal legends Cirith Ungol
• Chad Green, frontman for old-school death-metal revivalists Frozen Soul
• Alternative hip-hop producer and DJ The Gaslamp Killer
• A.L.N., frontman of black-metal miscreants Mizmor
• Kyle Juett, bassist/vocalist for "supersonic intergalactic heavy-rock trio" Mothership
• Wyatt Bartlett, guitarist/vocalist for "their-name-says-it-all" Rifflord
• Nathan Carson, co-founder and drummer for Portland, Oregon's original doom band, Witch Mountain
• Bruce Lamont, saxophone/singer for avant-garde jazz-metal fusion band Yakuza
For more features on bands playing Psycho this year, check out our interviews with:
• Colin H. Van Eeckhout, vocalist for Belgian post-metal purveyors Amenra
• Tomas Lindberg, vocalist for Swedish melodic death-metal pioneers At the Gates
• Alex Mass, frontman for Austin psych-rock princes the Black Angels
• Jeff Walker, vocalist/bassist for extreme-metal behemoths Carcass
• Scott Taysom, frontman for Atlanta black-metal band Cloak
• Greg Meleney, vocalist/guitarist for Portland psych-rock mainstays Danava
• Darkest Prince, lead guitarist for black-metal punks Devil Master
• Judas Priest worshipper and Psycho fest mainstay DJ Painkiller
• Mika Häkki, bassist for Gothenburg doom trio Monolord
• All-female Motörhead tribute band Motorbabe
• Ethan Lee McCarthy, frontman for blackened-doom trio Primitive Man
• Tobias Grave, frontman for shimmering post-rock trio Soft Kill
• Sean Killian, vocalist for cult-favorite Bay Area thrash band Vio-lence